The Third Biennial Combating Terrorism Technology Startup Challenge (CTTSC3)
Thanks to all the speakers, judges, audience members, exhibitors, and most especially startups who helped make CTTSC3 such a success!
Over 200 startups entered the $220K startup contest, including companies from virtually every continent and technology domain.
Over 800 people attended our innovation day, where they heard from former US Senator Joe Lieberman, Deputy Minister and best-selling author Michael Oren, Major Generals (Res) Amos Yadlin and Isaac Ben Israel,  International Program Manager, U.S. Department of Defense, CTTSO, Adam Tarsi, Editor in Chief of the MIT Technology Review Gideon Lichfield, and a slate of other security, business, and technology luminaries, as well as pitches by the year's hottest counter-terrorism and security startups.

40 breakthrough innovations

exhibited and demonstrated at the innovation pavilion and simulated urban environment test-bed. 
CTTSC3, a joint initiative of the US Department of Defense (CTTSO), the Israel Ministry of Defense (MAFAT), and the MIT Enterprise Forum of Israel, identifies and rewards the startups, entrepreneurs, and innovators worldwide that are driving the next breakthroughs in technology for combating terrorism. 
Congratulations to CardioScale and Colugo who won the $100,000 first prize and $10,000 second prize respectively in the General Technologies track, and to Elbit and TrekAce our  $100,000 first prize and $10,000 second prize winners in the Navigation Technologies track.
Stay tuned for more updates on our winners and finalists and we look forward to seeing you at CTTSC4!
Terrorism is a constantly evolving worldwide threat.  As terrorists become more sophisticated, so too must the tools for detecting, preventing, and defeating them. 
CTTSC3 merges the dynamism and innovation of the startup ecosystem, and the experience and resources of the US and Israeli defense establishments, to deliver the next generation of game-changing technologies for combating terror.
CTTSC3 follows on the success of our inaugural CTTSC1 and CTTSC2  both of which identified and accelerated a number of promising  combating terrorism breakthroughs across a variety of technology domains.
The CTTSC contest is open to any startup, entrepreneur, developer, or researcher, in any field, with a breakthrough technology that can help fight terrorism.
Benefits:
2 X $100K 1st prizes + 2 X $10K 2nd prizes  (Prizes are no-strings-attached)
Sponsored travel to demonstrate in Israel
Complimentary spots at the  Merage HLS Seminar 
Extensive exposure across the US and Israeli Governments
200+ startups from 19 countries entered round 1.  
23  finalists were selected to compete for the $220,000 prizes.  General Technology finalists presented live at the  CTTSC Conference and Innovation Day, while Navigation Track finalists were put through their paces in live technology trials in a simulated urban environment.  
The Conference and Innovation Day also featured
 Senator Joe Lieberman
Ambassador Michael Oren
Maj. Gen. (Res) Amos Yadlin
 Brig. Gen. (Res) Danny Gold
Yoram Schweitzer
Gideon Lichfield
and a slate of other technology, investment, security, and counter-terrorism luminaries. 
Along with a juried expo and demos of 40 selected startups working on some of the most challenging and critical unsolved problems in the combating terrorism landscape.   
The CTTSC3 Innovation Day was the largest yet, sold out days before the event and with close to 800 attending.
Innovation Day included:
The finals

of the $220K Combating Terrorism Technology Startup Challenge  – the 10 General Technologies Track finalists, pitched live for the $100,000 and $10,000 1st and 2nd prizes.

A High-level conference

on trends in terrorism, counter-terrorism, technology, and the opportunities for startups to put it all together.

A juried expo

of 40 breakthrough innovations for combating terrorism (both cyber and physical).
The speaker panel featured Joe Lieberman, Michael Oren, Amos Yadlin, and a slate of other technology, business, and security luminaries.  For full agenda click the button.
Over 200 companies from 19 countries entered CTTSC3.  This is double the number that applied to CTTSC2 and five times the number that applied to our inaugural CTTSC1.
The entrants were evaluated by a panel of 80 experts from the US Departments of Defense, State, and Homeland Security, and the Israel Ministries of Defense and Internal Security.   
10 entrants from the General Technologies Track, and 13 from the Urban Navigation Technologies Track were selected as finalists.  
The General Technologies Track finalists pitched "live" at the Innovation Day and had in-depth close-door interviews with the judging panel.  
  > CardioScale won the $100,000 first prize for their automatic triage device for mass-casualty events, and 
  > Colugo won the $10,000 runners-up prize for their breakthrough loose-wing drone innovation.  
The Urban Navigation Technologies Track finalists conducted live technology trials at the Urban Navigation Festival,  held in a secure simulated urban environment in southern Israel.  Prizes were based on system performance in a simulated operation.  
  >  Elbit Systems Land & C4I  navigated their way to the $100,000 first prize with their SmarTrack solution, and 
  > TrekAce  Technologies and their hands-free intuitive navigation system took the $10,000 runner-up prize.  
Congratulations to our four prize-winners and to all the CTTSC3 finalists!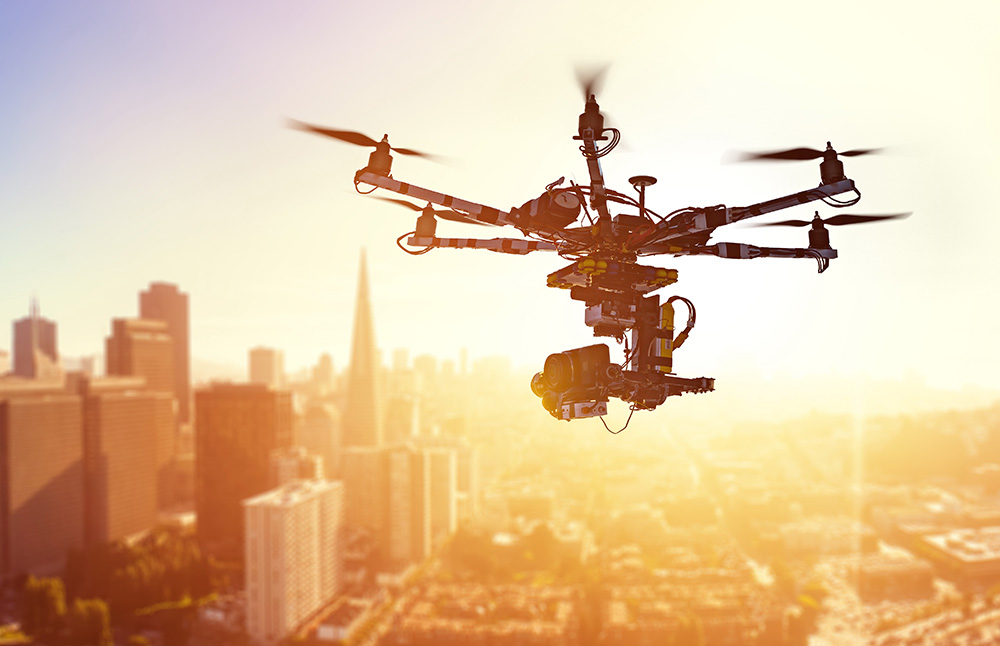 Any technological breakthrough for preventing terrorism or mitigating its effects.
Technologies that enable counter-terrorism operators to navigate without access to GPS.
Gideon Lichfield​
Gideon Lichfield has been the editor-in-chief of MIT Technology Review since December 2017. He spent 16 years at The Economist, first as a science and technology writer and then in postings to Mexico City, Moscow, Jerusalem, and New York City. In 2012 he left to become one of the founding editors of Quartz, a site for global economic and business news that is now widely recognized as one of the most innovative companies in digital media. Gideon has taught journalism at New York University and been a fellow at Data & Society, a research institute devoted to studying the social impacts of new technology. He grew up in the UK and studied physics and the philosophy of science.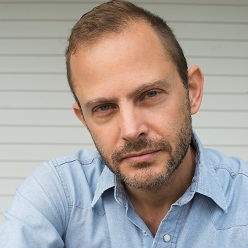 Editor-in-Chief MIT Technology Review
Senator Joseph I. Lieberman​
Senator Joseph I. Lieberman applies the investigative skills he honed as United States Senator and Attorney General of the State of Connecticut to represent clients in independent and internal investigations and advise them on a wide range of public policy, strategic and regulatory issues. As a seasoned leader who is skilled in the art of facilitating mutually beneficial and strategic agreements, Senator Lieberman also assists corporate clients on tax, health care, security and intellectual property matters. In
addition, he counsels clients on international expansion initiatives and business plans.
Prior to joining Kasowitz, Senator Lieberman, the Democratic Vice- Presidential nominee in 2000, served 24 years in the United States Senate, retiring in January 2013 following the end of his fourth term. During his tenure, Senator Lieberman helped shape legislation in virtually every major area of public policy including national and homeland security, foreign policy, fiscal policy, environmental protection, human rights, health care, trade, energy, cyber security and taxes. He served in many leadership roles
including as chairman of the Committee on Homeland Security and Government Affairs, which is the Senate's major oversight and investigative committee. On that Committee, Senator Lieberman led numerous congressional investigations, including investigations into Enron's collapse, the federal government's response to Hurricane Katrina, the Fort Hood mass shooting, and most recently the deadly attack in Benghazi, Libya.
Prior to being elected to the Senate, Senator Lieberman served as the Attorney General of the State of Connecticut for six years. He also served 10 years in the Connecticut State Senate, including three terms as majority leader.
Senator Lieberman is the recipient of numerous awards and recognitions. In 2015, he received the Winston Churchill National
Leadership Award, which recognizes an individual whose career has "exhibited the virtues of resolution, magnanimity and goodwill in the service of constitutional democracy, exemplified by the life and career of Winston Churchill." The award is sponsored by The Churchill Centre and was presented by the Speaker of the House of Representatives, marking the first time a Speaker of the House has presented the award. In 2012, Senator Lieberman received the Ewald von Kleist Award, which is given to the individual who has "made an outstanding contribution to peace and conflict resolution," by the Munich Security Conference, the most prominent
independent forum for the exchange of views by international security policy decision-makers. That year the Republic of Korea also awarded him the Order of Diplomatic Service Merit Gwanghwa Medal.
In addition to practicing law, Senator Lieberman is co-chair of the American Enterprise Institute's American Internationalism Project, which is a cross-party initiative designed to rebuild and reshape a bipartisan consensus around American global leadership and engagement, and honorary national co-chair of No Labels, an American political organization composed of Republicans, Democrats and Independents whose mission is to "usher in a new era of focused problem solving in American politics." Senator
Lieberman is also on the Board of Trustees for The McCain Institute for International Leadership, the Board of Trustees for the Institute for the Study of War, and the Board of Directors of the Center for a New American Security.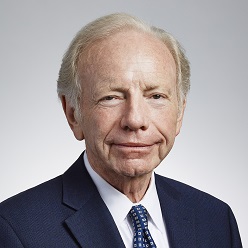 Senator Joseph I. Lieberman
Senior Counsel 
Kasowitz Benson Torres LLP
Dr. Michael Oren
Dr. Michael Oren is the Deputy Minister in the Prime Minister's Office, where he is also a Special Envoy.  His responsibilities include strengthening Israel's ties with friendly nations, and developing ties with countries that have expressed interest in establishing diplomatic ties with Israel.  He is charged with advancing Israel's foreign policy and diplomatic relations where it relates to economic and national security projects.  Deputy Minister Oren also works closely with the international community in order to combat delegitimization and defend diplomatic attacks against the country.
Deputy Minister Michael Oren is a member of Knesset for the Kulanu party.  He served on the Foreign Affairs, Defense, and Constitutional Committees and headed initiatives to improve Israel's public diplomacy and fight BDS. He chaired the Special Sub-Committee on Foreign Relations that dealt with Israel's most sensitive international issues.
 From early 2009 to the end of 2013, Dr. Oren served as Israel's Ambassador to the United States. He was instrumental in obtaining US defense aid, especially for the Iron Dome system, and American loan guarantees for Israel's economy. He built bridges with diverse communities across the nation, wrote dozens of op-eds and conducted hundreds of media interviews, strengthening the U.S.-Israel alliance.
A graduate of Princeton and Columbia, Dr. Oren was a visiting professor at Harvard, Yale, and Georgetown. He holds four honorary doctorates and was named Statesman of the Year by the Washington Institute for Near East Policy. His last three books–Six Days of War, Power, Faith, and Fantasy, and Ally: My Journal  Across the American-Israel Divide–were all New York Times bestsellers. He received the Los Angeles Times History Book of the Year Award, a National Humanities prize, and the Jewish Book Award.
Raised in New Jersey, Michael Oren made aliya in the 1970s, was an emissary to Jewish refuseniks in the Soviet Union and a gold medal-winning athlete in the Maccabiah Games. He served as a Lone Soldier in the Israel Defense Forces, as a paratrooper in the First Lebanon War and, as IDF Spokesman, as an officer in the Second Lebanon War and the Cast Lead campaign in Gaza. He remains active in efforts to assist Lone Soldiers in Israel.
Michael Oren was named by Politico as one of the fifty most influential thinkers in America, by the Forward as one of the five most influential Jews in America, and by the Jerusalem Post as one of the ten most influential Jews worldwide.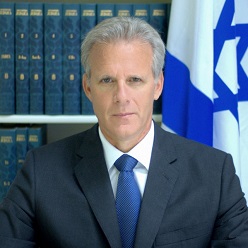 Deputy Minister Prime Minister's Office
Adam Tarsi
Mr. Adam Tarsi is the International Program Manager of the Combating Terrorism Technical Support Office (CTTSO) which executes the international and interagency research and development program to combat terrorism.
Mr. Tarsi has oversight of all technical and programmatic execution of the CTTSO international relationships and projects.
In addition, Mr. Tarsi manages formal bilateral relationships with Australia, Canada, Israel, Singapore, and the United Kingdom as well as working relations with NATO and international non-governmental organizations.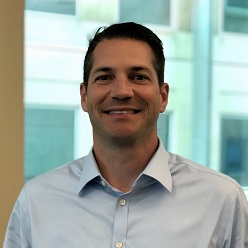 International Program Manager Combating Terrorism Technical Support Office (CTTSO)
Major General (rat.) Amos Yadlin​
Major General (ret.) Amos Yadlin has been the Director of Tel Aviv University's Institute for National Security Studies (INSS), Israel's leading strategic Think Tank, since November 2011.
Maj. Gen. (ret.) Yadlin was designated Minister of Defense of the Zionist Union Party in the March 2015 elections.
Maj. Gen. (ret.) Yadlin served for over 40 years in the Israel Defense Forces, nine of which as a member of the IDF General Staff. From 2006-2010, Maj. Gen. (ret.) Yadlin served as the IDF's chief of Defense Intelligence. From 2004-2006, he served as the IDF attaché to the United States. In February 2002, he earned the rank of major general and was named commander of the IDF Military Colleges and the National Defense College.
Maj. Gen. (ret.) Yadlin, a former deputy commander of the Israel Air Force, has commanded two fighter squadrons and two airbases. He has also served as Head of IAF Planning Department (1990-1993). He accumulated about 5,000 flight hours and flew more than 250 combat missions behind enemy lines. He participated in the Yom Kippur War (1973), Operation Peace for Galilee (1982) and Operation Tamuz – the destruction of the Osirak nuclear reactor in Iraq (1981).
Yadlin holds a B.A. in economics and business administration from Ben-Gurion University of the Negev (1985). He also holds a Master's degree in Public Administration from the John F. Kennedy School of Government at Harvard University (1994).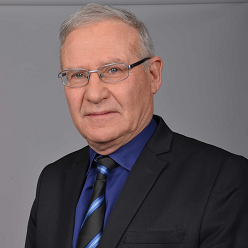 Major General (rat.) Amos Yadlin
Director, Institute for National Security Studies (INSS) Tel Aviv University

Friday January 19
$220,000 Startup Challenge opens

If you are in Israel, join us for the "How to Win" meetup at Oracle Accelerator, Sarona Market at 18:00

Friday March 16
Deadline for $220,000 Startup Challenge entries

Monday May 28
Finalists announced

Sunday June 17
CTTSC3 conference, $220,000 Startup Challenge Finals, and Combating Terrorism Innovation Exhibition

Sunday October 21
Urban Navigation Festival (for Track 2 Finalists)

Thursday October 25
Track 2 winners announced, and close of CTTSC3