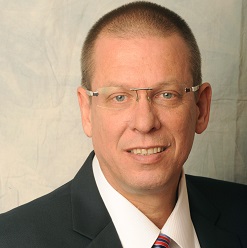 Board Member, Duke Robotics, Inc.
Served as SHL Telemedicine's Co-CEO from 2000 until January 15, 2016. Previously served as managing director of SHL Telemedicine International Ltd from 1997 to 2000 and as Chief Operating Officer of the Company from 1993 to 1997. Also, previously served as a Member of the Board of Directors of SHL and as Chairman of the Board of Healthcare companies in the US and Germany. Worked for a leading Israeli law firm from 1989 to 1993, with last position being a senior partner. Since 2016 He is an investor and a businessman, and also serves as a Board Member of Duke Robotics, Inc., a private reporting US corporation. He holds an LL.B from Tel Aviv University.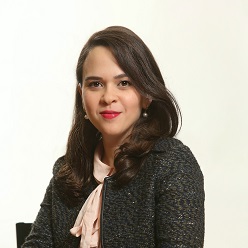 Research Fellow, The Institute for National Security Studies (INSS)
Dr. Liran Antebi is a research fellow at INSS, a lecturer in Tel-Aviv University and Ben-Gurion University (for The Israeli Air Force Flight Academy), and a member of IPRAW (The International Panel on the Regulation of Autonomous Weapons) which consulting to the UN. She holds a PhD. from Tel Aviv University, writing her dissertation on Robots Warriors in the Service of Democracy: The Impact of Military Robots on democracies' force employment in asymmetric conflicts. Dr. Antebi is involved in several research areas within the field of national security and military affairs, including military technology, and the impact of advanced technologies on policy, power, and the future of war and security. Dr. Antebi is a major in the Israeli Air Force, and has served as a reservist since 2004.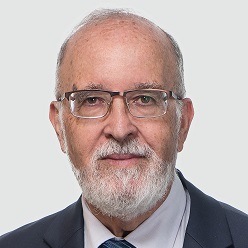 Maj. Gen. (Ret.) Prof. Isaac Ben-Israel
Director, Blavatnik  ICRC, Tel Aviv University 
Major Gen. (Ret.) Prof. Isaac Ben-Israel serves as Director of the ICRC – Blavatnik Interdisciplinary Cyber Research Center.
Additionally, he serves as Chairman of the Yuval Ne'eman Workshop for Science, Technology and Security, as Chairman of the Israeli Space Agency in the Ministry of Science, Technology & Space.

In 2011 he was appointed by the Prime Minister to lead a task force that formulated Israel's national cyber policy. He subsequently founded the National Cyber Headquarters in the PM Office. He was also a member of the Board of Directors of IAI (2000-2002), of the Board of the Israel Corp. (2004-2007), and of the R&D Advisory Board of TEVA (2003-2007)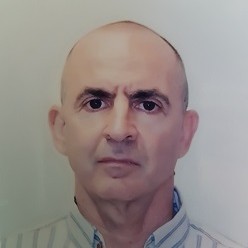 VP Sales & Marketing, UVision Air Ltd
Mr. Shane Cohen has over 30 years of experience and knowledge in the Military & Defense Industry.
Mr. Cohen retired at the rank of Lt. Colonel from the Israeli Defense Forces in 2006 after 25 years of service in the Artillery Corps.
During his service in the I.D.F. Mr. Cohen held a number of positions, including Battalion Commander, Head of Weapons and Ammunition Development in the Artillery Corps, Head of Doctrine Branch for the Artillery and Commander in the Tactical Command Academy for Company Commanders.
Mr. Cohen has since held several positions in Marketing for Soltam Systems and after their procurement in 2010 by Elbit Systems were Mr. Cohen was also in charge of large-scale artillery programs and Business Development for the Artillery Business Unit.
Shane holds a B.Sc. in Mechanical Engineering from the Technion Israel Institute of Technology and is married with four children.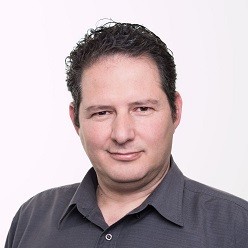 Founder and CTO, Smart Shooter 
Studied in the University of Haifa and graduated with an MA in Cognitive Psychology and Human Factors and a BSc in Computer Sciences.
Started his career as a programmer in a small startup company, then worked for eight years in Rafael Advanced Defense Systems Ltd as human factors engineer on many projects. Continued as product manager and UX for Press-Sense (a startup in the printing industry), Better-Place, and other startup companies.
In 2011 he founded Smart Shooter Ltd with his partners – Michal Mor and Abraham Mazor.
Smart Shooter Ltd designs, develops and manufactures a sophisticated fire control system for an assault rifle which increases a soldier's lethality and survivability. Today, serves as CTO and Board Member, contributing to the company's innovation and development.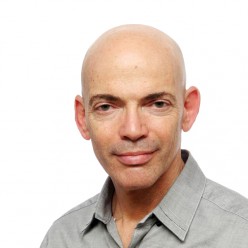 Brig. Gen. (Res.) Dr. Daniel Gold
Head, DDR & D Israel Ministry of Defense
Brig. Gen. (Res.) Dr. Daniel Gold is the head of Defence Research and Development Directorate (DDR&D) Since July 2016.
Dr. Gold is in charge of Determining the military research and development policy for Israel including oversight of its execution. In Charge of all R&D, Technology infrastructure, full scale development, capabilities development including special directorates (Space, UAV's, Missile/Rockets Defense), Hi-end manpower development for the defense organizations, etc.
Dr. Gold Holds 2 Ph.D's which he has unprecedentedly completed concurrently within a period 2 years: Ph.D in Electronic Engineering and Ph.D in Business Management, Both from Tel-Aviv University.
He has held several positions as within IMOD and the Israel Air Force (IAF) including management of IMOD and IDF's main projects. Head of IMOD/IDF R&D unit, Head of the main UAV/Drones projects, Head of Electronics &Electronic Warfare, Head of Armament & Avionics.
After leaving active duty in the IDF/IMOD, As a private citizen he have founded "Gold R&D Technology and Innovation LTD" company, and was its CEO. The firm have offered both consultancy and business -technology ventures & development. It was also involved in the development of various inter & cross- disciplinary areas from technology aspects, companies size aspects, innovation stage aspects and business aspects (local & international cooperation and market capturing). Examples of the areas of Dr. Gold company: R&D management, Innovation, Cyber security, smart/safe cities, Home Land Security, Mobile technology & communication, commercial drones, etc.
In addition, Dr. Gold is the Head of the Israel National Committee for Commercial/Civilian Cyber R&D and he is a Board member of Israel Brain Technology (IBT) Organization.
Dr. Gold was awarded the 2012 Israel Defense Prize for his initiation and management of the "Iron Dome" missiles/rockets defense system. Under his leadership, the R&D unit was awarded the Israel Defense Prize 8 times.
Dr. Gold was personally awarded several times for his technical-operational innovations, which led to exceptional capabilities of the armed forces. He is a four time recipient of the Israeli Air Force Prize and was also awarded the Singapore Defense Technology Distinguished Fellowship (SDTDF) Award. Selected "the man of the year" of 2012 by Forbes Magazine-Israel, Dr. Gold was also selected as one of The Top People Positively Influencing Jewish Life. He was also selected to be in the Top inspiring & influencing Israelis, awarded 2014 "Knight of Government Quality" prize, the "Courage" prize, the 2012 Israel Defense Prize.
Dr. Gold was selected to light the torch during the opening of Israel Independence Day 2015.
In a national competition, on the occasion of Israel's 70th Anniversary set by the Ministry of Economy and Industry, Iron Dome – founded by Dr. Gold, was selected as The Most Innovative Israeli Technology of all Times, since the establishment of the State of Israel.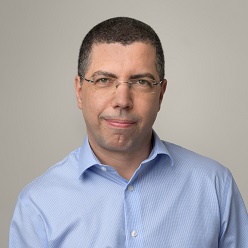 Co-Founder and CTO, Polaris Solutions Ltd 
For over 25 years Arik has been founding, growing and financing innovative technology companies. He co-founded Glilot Capital with the intention of bringing his vast experience gained from the early days of the Israeli startup industry to the investment decisions and ongoing support of the Glilot portfolio.
Arik took his first steps in the Venture Capital world during the 90's when he worked at Jerusalem Global Ventures, one of first central investors in the Israeli VC industry. During the five years he spent there, Arik was at the forefront of a rapidly growing industry, where he gained firsthand experience in selecting and financing early stage startups. Arik has also worked for Bank Tefachot Provident Funds, an Israeli institutional investor, as an investments manager and assistant director.
Between 2002-2010 Arik lived in the US where he served in financial and operational executive roles in three Israeli innovative technology companies with US Based HQ: ECtel (acquisition by Verint), VideoCodes (acquired by Thomson) and Intercure (IPO).
Arik holds a B.Sc. in Industrial Engineering & Management from the Technion Israel Institute of Technology and an MBA in Finance & Technology Management from Tel Aviv University's Kellogg-Recanati School of Management. Arik is a board member of IATI (Israel Advanced Technology Industries) and of the Technion Friends Society.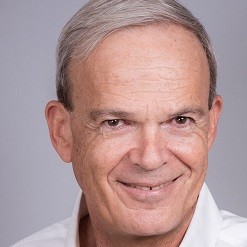 Co-Founder & General Partner, JAL Ventures Fund
Co-founder and Executive Chairman (until 2014) of Gilat sattelite
Served as Gilat's CEO, President, COO, and VP of Engineering
Served in the IDF R&D unit and awarded the Israel Defense Award in 1988
MSc in Digital Communications and BSc in Electrical Engineering (Technion)
Board member in numerous public and private companies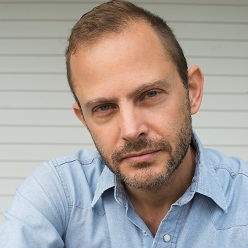 Editor-in-Chief, MIT Technology Review
Gideon Lichfield has been the editor-in-chief of MIT Technology Review since December 2017. He spent 16 years at The Economist, first as a science and technology writer and then in postings to Mexico City, Moscow, Jerusalem, and New York City. In 2012 he left to become one of the founding editors of Quartz, a site for global economic and business news that is now widely recognized as one of the most innovative companies in digital media. Gideon has taught journalism at New York University and been a fellow at Data & Society, a research institute devoted to studying the social impacts of new technology. He grew up in the UK and studied physics and the philosophy of science.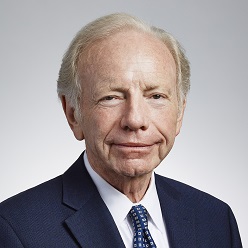 Senator Joseph I. Lieberman
Senior Counsel, Kasowitz Benson Torres LLP
Senator Joseph I. Lieberman applies the investigative skills he honed as United States Senator and Attorney General of the State of Connecticut to represent clients in independent and internal investigations and advise them on a wide range of public policy, strategic and regulatory issues. As a seasoned leader who is skilled in the art of facilitating mutually beneficial and strategic agreements, Senator Lieberman also assists corporate clients on tax, health care, security and intellectual property matters. In
addition, he counsels clients on international expansion initiatives and business plans.
Prior to joining Kasowitz, Senator Lieberman, the Democratic Vice- Presidential nominee in 2000, served 24 years in the United States Senate, retiring in January 2013 following the end of his fourth term. During his tenure, Senator Lieberman helped shape legislation in virtually every major area of public policy including national and homeland security, foreign policy, fiscal policy, environmental protection, human rights, health care, trade, energy, cyber security and taxes. He served in many leadership roles
including as chairman of the Committee on Homeland Security and Government Affairs, which is the Senate's major oversight and investigative committee. On that Committee, Senator Lieberman led numerous congressional investigations, including investigations into Enron's collapse, the federal government's response to Hurricane Katrina, the Fort Hood mass shooting, and most recently the deadly attack in Benghazi, Libya.
Prior to being elected to the Senate, Senator Lieberman served as the Attorney General of the State of Connecticut for six years. He also served 10 years in the Connecticut State Senate, including three terms as majority leader.
Senator Lieberman is the recipient of numerous awards and recognitions. In 2015, he received the Winston Churchill National
Leadership Award, which recognizes an individual whose career has "exhibited the virtues of resolution, magnanimity and goodwill in the service of constitutional democracy, exemplified by the life and career of Winston Churchill." The award is sponsored by The Churchill Centre and was presented by the Speaker of the House of Representatives, marking the first time a Speaker of the House has presented the award. In 2012, Senator Lieberman received the Ewald von Kleist Award, which is given to the individual who has "made an outstanding contribution to peace and conflict resolution," by the Munich Security Conference, the most prominent
independent forum for the exchange of views by international security policy decision-makers. That year the Republic of Korea also awarded him the Order of Diplomatic Service Merit Gwanghwa Medal.
In addition to practicing law, Senator Lieberman is co-chair of the American Enterprise Institute's American Internationalism Project, which is a cross-party initiative designed to rebuild and reshape a bipartisan consensus around American global leadership and engagement, and honorary national co-chair of No Labels, an American political organization composed of Republicans, Democrats and Independents whose mission is to "usher in a new era of focused problem solving in American politics." Senator
Lieberman is also on the Board of Trustees for The McCain Institute for International Leadership, the Board of Trustees for the Institute for the Study of War, and the Board of Directors of the Center for a New American Security.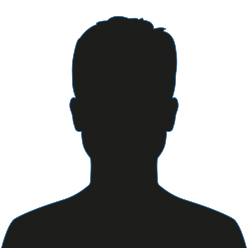 Founder & CEO of STACATO LLC and Co-Founder of Ametrine Inc. Gil Limonchik is the Founder and CEO of STACATO LLC and Co-Founder of Ametrine Inc. Expert in strategic planning, brand building and business development in US Special Operations Command (USSOCOM), US Special Forces (SOF) and Soldier Modernization Programs (SMP). Gil has over 22 years of experience of working with USSOCOM and US SOF market, and has spent his career, both military and civilian, working very closely with the Special Operations community in the field of C5ISR and Signature Management.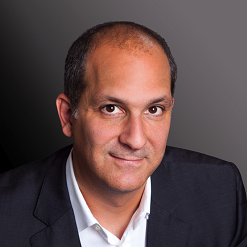 Partner, Kodem Growth Partners
Avi Lindenbaum has over 17 years of experience as an investor, advisor and operator. He has held senior and executive leadership positions at both public and private companies. As Vice President and a member of the executive leadership committee at mktg (acquired by Dentsu), he advised Motorola, AT&T, Diageo, Virgin and other Fortune 500 companies on new product launches, partnerships and alliances and other strategic growth initiatives. Currently, Avi is a partner at Kodem Growth Partners, an investment firm focused on technology and technology enabled business in the aerospace; defense and industrial sectors. The partners' senior relationships with government agencies and private enterprises around the world offer portfolio companies market entry and customer acquisition. The Kodem team has 80+ years of experience having worked at firms such as Apollo Management, Morgan Stanley, and as senior members of German Parliament.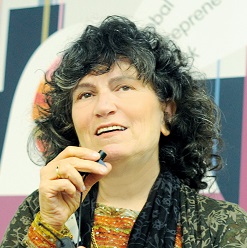 Executive Director, MIT Enterprise Forum
As executive director of the MIT Enterprise Forum, Ayla led the organization throughout the critical years of the establishment of the startup nation, focusing on the development of entrepreneurial management skills and adapting to market needs. As chairperson of Global Entrepreneurship Network she led the organization to focus on the social periphery. Ayla Pioneered action learning and taught 50+ entrepreneurship courses in a variety of MBA and undergrad tech related academic programs.Cum Laude Technion Alum (B.A., M.Sc. computer science), M.B.A. (INSEAD, France; emphasis on entrepreneurship).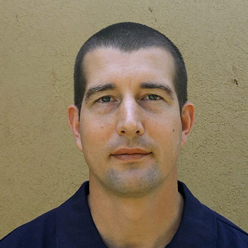 Co-Founder and CTO, Polaris Solutions Ltd
Founded Polaris in 2010. Acting as the company' CTO In Charge of the R&D and product teams.
Major (rez.) in one of IDF SOF units, served as a company commander in the second lebanon war. After the war, return to active duty to establish a new techno – operational ability.
Married + 2 children, live in Kibbutz metzer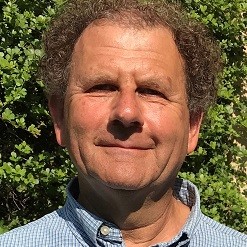 Chairman, Combating Terrorism Technology Startup Challenge
Gideon Miller is Chairman of the Combating Terrorism Technology Startup Challenge.  He is Managing Partner of Inmill Israel Ltd., a Jerusalem-based strategy consulting boutique that serves clients in the US and Israel.  Before moving to Israel, Gideon spent fifteen years as a partner with Alliance Consulting Group in Boston, specializing in corporate transformation of Fortune 100 enterprises.  Gideon serves on the Boards of the MIT Enterprise Forum of Israel and the INNOVEX Israel Innovation Conference. He received his MBA from the MIT Sloan School of Management, and his BA from Brandeis University.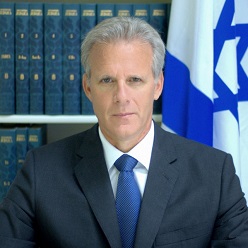 Deputy Minister, Prime Minister's Office
Dr. Michael Oren is the Deputy Minister in the Prime Minister's Office, where he is also a Special Envoy.  His responsibilities include strengthening Israel's ties with friendly nations, and developing ties with countries that have expressed interest in establishing diplomatic ties with Israel.  He is charged with advancing Israel's foreign policy and diplomatic relations where it relates to economic and national security projects.  Deputy Minister Oren also works closely with the international community in order to combat delegitimization and defend diplomatic attacks against the country.
Deputy Minister Michael Oren is a member of Knesset for the Kulanu party.  He served on the Foreign Affairs, Defense, and Constitutional Committees and headed initiatives to improve Israel's public diplomacy and fight BDS. He chaired the Special Sub-Committee on Foreign Relations that dealt with Israel's most sensitive international issues.
 From early 2009 to the end of 2013, Dr. Oren served as Israel's Ambassador to the United States. He was instrumental in obtaining US defense aid, especially for the Iron Dome system, and American loan guarantees for Israel's economy. He built bridges with diverse communities across the nation, wrote dozens of op-eds and conducted hundreds of media interviews, strengthening the U.S.-Israel alliance.
A graduate of Princeton and Columbia, Dr. Oren was a visiting professor at Harvard, Yale, and Georgetown. He holds four honorary doctorates and was named Statesman of the Year by the Washington Institute for Near East Policy. His last three books–Six Days of War, Power, Faith, and Fantasy, and Ally: My Journal  Across the American-Israel Divide–were all New York Times bestsellers. He received the Los Angeles Times History Book of the Year Award, a National Humanities prize, and the Jewish Book Award.
Raised in New Jersey, Michael Oren made aliya in the 1970s, was an emissary to Jewish refuseniks in the Soviet Union and a gold medal-winning athlete in the Maccabiah Games. He served as a Lone Soldier in the Israel Defense Forces, as a paratrooper in the First Lebanon War and, as IDF Spokesman, as an officer in the Second Lebanon War and the Cast Lead campaign in Gaza. He remains active in efforts to assist Lone Soldiers in Israel.
Michael Oren was named by Politico as one of the fifty most influential thinkers in America, by the Forward as one of the five most influential Jews in America, and by the Jerusalem Post as one of the ten most influential Jews worldwide.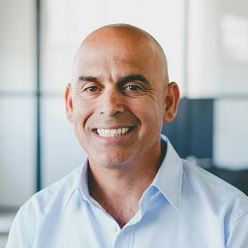 Founder, SOSA HLS Tech Innovation Hub
Over 20 years of experience in the field of HLS & Defence technology . An expert  in HLS Business development and innovativtion .
David  served as the Head of Combat Weapons System Division , leading R&D and procurement  projects in the IDF ARMY.
He was the HLS & Defense Director at "Peres & Associates", global consulting and business development Company led by Mr. Shimon Peres, the ninth president of Israel.
The founder of SOSA HLSTech  connect startups' new technologies and solutions with corporates & customers needs.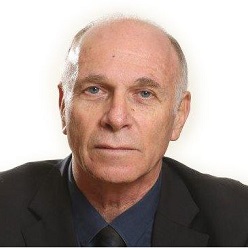 Senior Research Fellow and Head Terrorism and Low Intensity Conflict Program, Institute for National Security Studies
Yoram Schweitzer is a senior research fellow and head of the Terrorism and Low Intensity Conflict Program at the Institute for National Security Studies. He served in the intelligence community in Israel as the head of the international terror section in the IDF, and as a member of the task force dealing with Israeli prisoners and missing persons in the prime minister's office. Mr. Schweitzer was working as a private consultant at the Ministry of Defense and the Prime Minister's Office. Schweitzer's publications include among others: A book 'Expected Surprise: The September 11th Attack and Its Ramifications' (June 2003); 'Al-Qaeda and the Internationalization of Suicide Terrorism' (November 2005); Editor of 'Female Suicide Bombers: Dying for Equality?' (August 2006); 'Al-Qaeda's Odyssey to Global Jihad' (March 2014) and co-edit the book: 'The Islamic State: How Viable Is It?' (January 2016 )​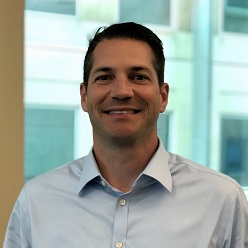 International Program Manager, United States Department of Defense Combating Terrorism Technical Support Office (CTTSO) 
Mr. Adam Tarsi is the International Program Manager of the Combating Terrorism Technical Support Office (CTTSO) which executes the international and interagency research and development program to combat terrorism.
Mr. Tarsi has oversight of all technical and programmatic execution of the CTTSO international relationships and projects.
In addition, Mr. Tarsi manages formal bilateral relationships with Australia, Canada, Israel, Singapore, and the United Kingdom as well as working relations with NATO and international non-governmental organizations.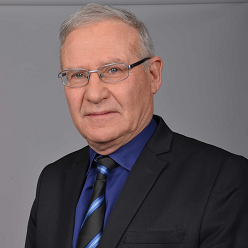 Major General (rat.) Amos Yadlin​
Director, Institute for National Security Studies (INSS) Tel Aviv University
Major General (ret.) Amos Yadlin has been the Director of Tel Aviv University's Institute for National Security Studies (INSS), Israel's leading strategic Think Tank, since November 2011.
Maj. Gen. (ret.) Yadlin was designated Minister of Defense of the Zionist Union Party in the March 2015 elections.
Maj. Gen. (ret.) Yadlin served for over 40 years in the Israel Defense Forces, nine of which as a member of the IDF General Staff. From 2006-2010, Maj. Gen. (ret.) Yadlin served as the IDF's chief of Defense Intelligence. From 2004-2006, he served as the IDF attaché to the United States. In February 2002, he earned the rank of major general and was named commander of the IDF Military Colleges and the National Defense College.
Maj. Gen. (ret.) Yadlin, a former deputy commander of the Israel Air Force, has commanded two fighter squadrons and two airbases. He has also served as Head of IAF Planning Department (1990-1993). He accumulated about 5,000 flight hours and flew more than 250 combat missions behind enemy lines. He participated in the Yom Kippur War (1973), Operation Peace for Galilee (1982) and Operation Tamuz – the destruction of the Osirak nuclear reactor in Iraq (1981).
Yadlin holds a B.A. in economics and business administration from Ben-Gurion University of the Negev (1985). He also holds a Master's degree in Public Administration from the John F. Kennedy School of Government at Harvard University (1994).